Boop Boop Be Doo!
Podcast: Play in new window | Download | Embed
Subscribe: Google Podcasts | Android | Email | RSS
Call us with your feedback:




(310) 243-6231
In this Episode:
Follow Ups
Penguin Group
Golan v. Holder
Documentary/Reality and privacy rights
Cariou v. Prince
Betty Boop
and more…
GET CLE CREDIT for this episode.
Entertainment Law Update is brought to you by Clio, the best way to manage your practice online. Clio allows you to manage your matters, clients, time, bills, trust accounts and more all through a a secure, easy-to-use, web-based interface. For a free 30-day trial and 25% off your first 6 months of Clio, sign up at
www.goclio.com
and enter promotional code [ENTLAW]" Or, just visit
https://entertainmentlawupdate.com/clio
Show Notes
Follow Ups
Posting of Entire News Article is Fair Use, Says Judge in Righthaven Copyright Litigation :
Supreme Court denies Eminem royalties hearing
Detroit Free Press: http://tinyurl.com/67xgoe9
In the wake of the FBT case…
Rick James Estate Files Class Action Lawsuit Against Universal Music Over Digital Revenue http://www.hollywoodreporter.com/thr-esq/rick-james-estate-files-class-174323
WGA, AMPTP agree on new contract
http://www.variety.com/article/VR1118034164
Jonathan Handel's article: http://www.reuters.com/article/2011/03/25/industry-us-wga-idUSTRE72O76320110325
Penguin Group (USA) Inc. v. American Buddha
http://www.lexology.com/library/detail.aspx?g=83de5f50-6c55-4747-9758-e4b63774cece
Opinion: http://www.ipinbrief.com/wp-content/uploads/2011/03/district-court-opinion1.pdf
Supreme Court
Golan v. Holder (questioning constitutionality of recapture of copyrights in foreign PD works)
Supreme Court To Hear Challenge To Copyright Term Extension Act With Regard To Foreign Works (Golan v. Holder)
Copyright Take-Backs? Supreme Court Grants Cert in Golan v. Holder
Restoring Copyright to Public Domain Works – Adam Liptak – NYTimes.com
Lexology: http://miniurl.org/7Mk, http://tinyurl.com/49tzkdf

SUMMARY:
The big question: Is Congress free to restore copyright protection to works that had entered the public domain and become public property?
QUICK TAKE
Obama Administration – tough new laws for IP proposed
Hollywood Docket: Obama Administration Proposes Tough New IP Laws
Obama "IP czar" wants felony charges for illegal Web streaming
The White House IP Enforcement Coordinator, Victoria Espinel, has published 20 legislative recommendations to Congress. Some of the relevant recommendations include:
1. Making infringement by streaming, or by means of other similar new technology, a felony. Currently, "reproducing" and "distributing" copyrighted works are felony charges but streaming, which seems more like a "public performance" is not a felony. This legislative change would impose felony charges on streaming pirated works.
2. Giving wiretap authority to the FBI and other federal agencies for intellectual property crimes, particularly criminal copyright and trademark cases.
3. Creating a public performance right for sound recordings transmitted by over-the-air broadcast stations. Currently, radio stations pay songwriters for the music they play but don't have to pay the bands who recorded the material.
Rights of privacy and publicity
Mich. high court sides with Dr. Dre in spat over concert footage
http://www.firstamendmentcenter.org/news.aspx?id=24008
Bowens v. Ary, Inc. Mi. Supreme Court
SC: 140296 COA: 282711 Wayne CC: 02-233251-CZ
No expectation of privacy when public official is executing the duties of his office.
Reality Show did not violate right of publicity of arrestee.
Best v. Berard http://www.lexology.com/library/detail.aspx?g=e28f0e79-6c37-4d0d-b9ce-d3d908b5586a
Decision: http://tinyurl.com/475bbbb
A state agency's decision to award $1500 each to 23 black moviegoers at "Tyler Perry's Why Did I Get Married?" is reversed.
http://www.hollywoodreporter.com/blogs/thr-esq/appeals-court-hushing-black-theatergoers-163303
Copyright and other cases

Cariou v. Prince (Art Litigation)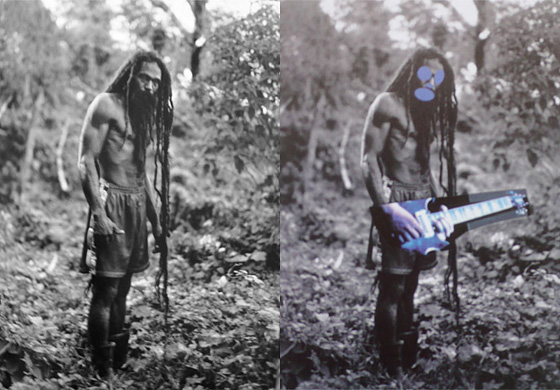 http://www.scribd.com/doc/51214313/Cariou-v-Richard-Prince
http://nysbar.com/blogs/EASL/2011/03/fair_use_decision.html
http://copyrightlitigation.blogspot.com/2011/03/art-litigation-artist-richard-prince.html
In this case, photographer Patrick Cariou claimed that "appropriation" artist Richard Prince infringed Cariou's copyrighted photographs of Rastafarians in a series of collages and paintings created by Prince and sold by his art dealer (and co-defendant) the Gagosian Gallery. Court finds AGAINST fair use.
Betty Boop (*Fleischer v. A.V.E.L.A.)

Fleischer Studios, Inc. v. A.V.E.L.A., Inc.
Fleischer Studios v. A.V.E.L.A. (Betty Boop case) (A.V.E.L.A = Art & Vintage En tertainment Licensing Agency)
Lexology: http://tinyurl.com/6hy9af2

SUMMARY:
Fleischer studios (merchandise licensor of Boop for use in toys, dolls, etc.) brought action against A.V.E.L.A. (competitor, licenses and uses Boop image on dolls, t-shirts and handbags) alleging copyright and TM infringement in the "Betty Boop" character. A.V.E.L.A. moved for summary judgment (granted). Fleischer appealed district court's ruling that Fleischer held neither a valid copyright nor a valid TM in the Betty Boop character. Ninth Circuit affirmed.
Can Warner Bros. Stop Others From Using 'Wizard of Oz' Characters?
http://www.hollywoodreporter.com/blogs/thr-esq/can-warner-bros-stop-others-162446

Bath & Body Works v. Summit – dispute over "Twilight" line of toiletries
http://www.hollywoodreporter.com/thr-esq/bath-body-works-sues-summit-166019

No Doubt you can sue!
No Doubt v. Activision (No Doubt sues over use of likeness in Band Hero)
Lexology: http://tinyurl.com/6afzxzp
Westlaw: http://tinyurl.com/6yrkbj8
Levi Strauss & Co. v. Abercrombie & Fitch Trading Co.
http://www.lexology.com/library/detail.aspx?g=be1f96e9-1123-426f-a180-7d3c818c539e&utm_source=Lexology+Daily+Newsfeed&utm_medium=HTML+email+-+Body+-+Federal+section&utm_campaign=Lexology+subscriber+daily+feed&utm_content=Lexology+Daily+Newsfeed+2011-03-14&utm_term=
This case involves trademark ownership of the stitch design on the back pocket of blue jeans. Specifically, Levi believes that the stitch used on the back pocket for Abercrombie &Fitch blue jeans is too close in design to the stitch used on Levi's blue jeans.
Limewire damages
http://www.slyck.com/news.php?story=2157
Damages order: http://amlawdaily.typepad.com/limewiredamagesorder.pdf
If you like what we do here each time, please do us two favors. Give us a review in the iTunes store, and tell your friends and colleagues about the show.
DON'T FORGET YOUR CLE CREDIT.
Related articles
---